NEWS FLASH!

We would like to Welcome Sam, Katherine, Eve and Kerri to the team along with our new equine friends Bransby Ozzie and Rhubarb.
Due to the change in policies and procedures we would to ask everyone to sign in and out on our signing in sheet in the office.
As we gallop in to the spring months, now is a great time for you and your family to take part in the adrenalin of equestrian sport. GHS has purpose built floodlit indoor and outdoor all weather riding facilities. Riding vouchers and Riding Activity Day Vouchers make exciting and healthy gifts for many different occasions. Why not treat your partner, child, family, or friend or just indulge yourself!
The shop is a great way of pre-paying for lessons or to treat your partner, children, family and friends or why not just treat yourself. We have our whole range of lessons, activities and gift vouchers available to pay for online. Once you have placed your order, simply give us a call on 01427 890802 to book your session and quote your order number.
| | |
| --- | --- |
| February Holiday Activities | |
Here at Grove House Stables we have an action packed February Half Term Holiday programme planned, from badge and certificate days to our very popular Jumping Days. There are limited spaces available on all the session so early booking is advised to avoid disappointment. Really excited to announce our new look Mini Activity Sessions. After taking feedback from clients and staff we have now developed our new mini Activity sessions to launch in the February Half Term.
Please click here for our Holiday Programmes.
www.grovehousestables.co.uk/holiday-programmes/
| | |
| --- | --- |
| Grove House Stables Pony Camp 2020 | |
We are pleased to announce the dates for our Summer Pony Camp.  Due to popular demand we will be running 2 camps this summer. The dates are:
Monday 27th July – Wednesday 29th July.
Monday 24th August – Wednesday 26th August.
More details will be released shortly, so please keep an eye on our Facebook page and website.
To Book your lesson simply phone or call into the office telling us of your experience and approximate height and weight. Bookings are usually made at least one week in advance, but we can sometimes take bookings at shorter notice. Unfortunately we cannot accept bookings via E-mail or Facebook.
Please try and give us as much notice as possible if you have to cancel a booking. A charge of 50% of the lesson price will be made for any ride cancelled after 4pm on the day prior to your booking. We regret that this will apply whatever the cause of cancellation in order to avoid the general surcharge that would have to be added on to all lessons to cover staffing and running costs. LESS THAT 1 HOURS NOTICE OR NO NOTICE AT ALL WILL INCUR A 100% CHARGE. We do not accept cancellations via E-mail or Facebook
Please note: Due to Health and safety and Safeguarding procedures, when dropping children off for Pony Club, Activity Sessions or Lessons, it is essential to come and sign them in at the office. When collecting your children from their activity please sign them out again in the office. If you are running late to collect your child from one of our activities please give us a call to let us know. There will be an extra charge for any child that is dropped off or collected late without prior arrangement agreed with Andrew.
| | |
| --- | --- |
| Grove House Stables Mates | |
Regular Riders at Grove House Stables LLP will inevitably start thinking about having a horse of their own, especially those with limited time or equine knowledge are understandably wary of taking on such a commitment. Grove House Stables LLP has designed a special first-step into horse-ownership to provide support whilst enabling you to realise your dream.
Please click here to view all the information
www.grovehousestables.co.uk/stable-mates-2/
Learn how to care for horses, develop hands-on, practical skills and get stuck in with the day-to-day tasks. If you're looking for a strong bond with a healthy, happy horse, the Challenge Awards are perfect for you. It doesn't matter what previous experience you have with horses, or if you're a complete beginner. All you need is enthusiasm and a love for horses! You do not even need to own your own horse. You will receive expert guidance and support from BHS Approved Coaches and they will help you work towards and achieve your personal goals. You will be encouraged to enhance your knowledge at your own pace and advance on what's important to you. But most importantly, you'll have fun along the way! Remember, there are no time limits, or constraints to complete an award so you can work at a pace to suit you to achieve your goals.
For more information please click here. pathways.bhs.org.uk/challenge-awards/
| | |
| --- | --- |
| Changing Lives Through Horses Programme | |
Changing Lives through Horses is an educational and character building programme. Through the use of a flexible framework of activity, the programme will develop vital life skills that are required by the young person to succeed in education, employment and adult life.
The key skills that will be monitored throughout the programme are:
Communication
Confidence
Relationships
Teamwork
Responsibility
Personal achievement
The programme itself consists of ten BHS Achieve stable management awards, six BHS Achieve riding awards and a number of BHS Achieve skills. Each young person will receive a workbook that contains a learning resource for each award to support them through the tasks involved. A BHS Achieve certificate will be provided upon successful completion of each award.
The Achieve awards do not require any experience of working with horses or the outdoors; the young person simply has to show a desire to be in this environment. It is also not necessary for the young person to learn to ride as part of the programme, although this certainly is an option and has been a big attraction.
There is a detailed mapping document available which connects learning outcomes with the Changing Lives through Horses programme outcomes and the wider environment.
Each young person within the programme will have an individual outcome tracker to monitor the development of the six key life skills and enable the setting of realistic, individual and positive progression targets. They will also be asked to complete a well-being valuation survey (distance-travelled survey) at the beginning and end of the programme. This survey has been specifically tailored to measure the changes that have occurred within the participants' social and emotional well-being.

The programme ensures opportunity for progression and personal achievement at regular intervals throughout. By allowing regular intervals for engagement and feedback between the equestrian centre, the school and the parents or guardians, there is ample opportunity for all parties to assist in the development of the young person or to suggest areas of suggest areas of focus and priority within the programme.
For more information please click here.
www.grovehousestables.co.uk/alternative-educational-provision/
GH Group of Companies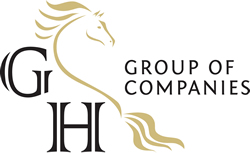 1811 Bed and Breakfast:

A newly refurbished 200 year old Georgian farmhouse lovingly resored to its former glory by the latest generation of the Stennett family. A choice of elegant, classic rooms each with their own en-suit facilities.
| | |
| --- | --- |
| | Riding essentials, suppliers of the official Grove House Stables Pony Club uniform and branded wear. |
The Granary Room accommodates up to 35 people and has heating, air-conditioning, Wi-Fi, laptop, projector, sound bar and smart board.

The Granary Room is bright modern space and is a popular choice for events ranging from family functions to conference facilities. On-site washroom and toilet facilities are available. Refreshments can be provided at an additional cost. The Granary Room is available to hire Monday – Sunday 9am – 8pm.
| | |
| --- | --- |
| | Grove House Farm was built in 1811 and for over two hundred years played an important role in rural farming community of Misterton. |
Grove House Stud & Facilities Hire:

We have a selection of wonderful facilities that you can hire throughout the year.
At Brightgreen Chiropractic we offer a range of services to address the root cause(s) of your issue and not just the pain itself. This clinic is a culmination of over 20 years of experience providing a very high standard of care to patients. We are delighted to have returned to the Misterton, Lincolnshire area to serve our local community.
Our services are suitable for people and animals of all ages, as we offer multi-disciplinary care from our expanding team of chiropractors and associated professionals. Every member of our practice will be offered a tailored package of care specific to their medical history, age and aspirations and will be referred to other health professionals where indicated.

https://www.brightgreenchiropractic.co.uk/
| | |
| --- | --- |
| | Hayley Drakes established WellBeings in 2002 to offer natural holistic therapies to help with STRESS MANAGEMENT, BODY MAINTENANCE and WELLBEING Caring for yourself is not a luxury, it's a necessity Give yourself some much deserved ME TIME and permission to RELAX and feel BALANCED |
Circuit Training - All abilities welcome. Friendly & fun atmosphere, Circuit Training is an excellent way to improve mobility, strength and stamina

https://www.facebook.com/LS-Training-with-Lorrel-595371700594283/
The Cycle Barn is located in an old working barn dating back to 1811 that was used to house horses and dairy cows below with hay being stored in the loft where the shop is now.

Some of the windows still have the sliding wooden slats that could be opened to allow ventiliation to keep the hay dry. We tried to be sympathetic when renovating the barn keeping it's character whilst making it a suitable space for the shop. I particularly like the pitched part of the ceiling showing the original roof beams. The store room is one of the best preserved Dove cotes in Nottinghamshire. It has nesting boxes for nearly 1000 birds, please ask if you would like to have a look, it's quite impressive!
| | |
| --- | --- |
| | The Pantry is all about deliciously local healthy food. 80/20 is about the right balance. 80% clean nutritious food, 20% high quality treats. "The Pantry 80/20 was created by myself and my partner Stevie. My journey in healthy eating started after a long battle with dieting and a bad relationship with food. Not changing my diet but changing my lifestyle gave me my health and happiness back. We believe yosu should never have to sacrifice taste for nutrition, and indulging is ok! We've loved posting the recipes for our favourite creations on www.lifebeginsattwenty9.com and to now have a location to share our food is a dream come true. We are so excited to share this with you and look forward to welcoming you to the pantry 80/20. Kate Lawley - Founder of The Pantry 80/20 |
| | |
| --- | --- |
| | |
JJMoffs is a thriving independent publisher based in rural North East Nottinghamshire. We publish a broad, but select range of books in adult and children's fiction, as well as poetry and some non-fiction titles. Our authors come from the UK, the United States and Eire, and the list is expanding rapidly.

Publishing has changed out of all recognition since our founder first went into the industry some 25 plus years ago and we embrace the technology that has made publishing accessible to all. That authors now have the opportunity to self-publish is a positive and exciting step forward, and we are happy to provide add-on services for those wishing to self-publish. As with everything, quality is paramount and we offer all authors, self-publishing or traditional, guidance and advice to enable them to be the very best they can be.
For further details of our exciting 2019 programme, or to place bookings, please ring 01427 890802 or ask in the office. There are limited places for all activities so please book early to avoid disappointment.